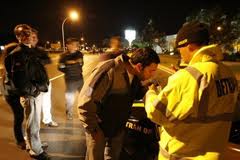 The Massachusetts Supreme Judicial Court recently ruled that technicians who performed the certification tests on Breathalyzer Test Machines are not needed to testify at trial in Massachusetts Drunk Driving Cases. In the case of Commonwealth v. Zoanne Zeininger, the state's highest court held that certification tests of Breathalyzer Machines are admissible in evidence as business records, and are not testimonial statements triggering the 6th Amendment Right of Confrontation.
Zoanne Zeininger was arrested in 2007 for Operating Under the Influence of Alcohol. At the station, Zeininger submitted to an Alcohol Breath Test and gave two readings, each registering 0.10%. She was convicted after trial and appealed the conviction claiming that her constitutional rights were violated as to the evidence of the Breathalyzer Test being admitted into evidence without the live testimony of the technician who performed the certification tests on the machine.
The basis for Zeininger's argument was, in large part, based on the alleged violation of her 6th Amendment Right to Confront the witnesses against her. In support, Zeininger claimed pointed to the cases of Crawford v. Washington and Melendez-Diaz, which records of testimonial statements require live testimony of the proponent of such statement to satisfy the defendant's Right of Confrontation. In Melendez-Diaz, for example, the United States Supreme Court held that certificate of drug analyses, prepared by chemists when testing whether a particular item is a controlled substance, are testimonial in nature and, in order to be admissible, the drug lab experts should be called to testify.