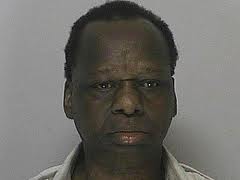 Onyango Obama, uncle to United States President Barack Obama, was arrested last week in Framingham and charged with allegedly violating the Massachusetts Drunk Driving Laws.
According to the Framingham Police Department, Obama was stopped last Wednesday when he almost collided with a police cruiser. After pulling him over, the officer reported that Obama's speech was allegedly slurred, his eyes "red and glassy", and then allegedly admitted to having drank two beers.
Framingham Police allege that Onyango Obama also failed Field Sobriety Tests, and was ultimately arrested for Operating Under the Influence of Alcohol.