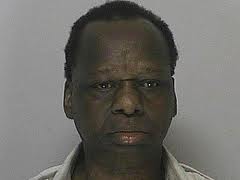 Onyango Obama, uncle to United States President Barack Obama, was arrested last week in Framingham and charged with allegedly violating the Massachusetts Drunk Driving Laws.
According to the Framingham Police Department, Obama was stopped last Wednesday when he almost collided with a police cruiser. After pulling him over, the officer reported that Obama's speech was allegedly slurred, his eyes "red and glassy", and then allegedly admitted to having drank two beers.
Framingham Police allege that Onyango Obama also failed Field Sobriety Tests, and was ultimately arrested for Operating Under the Influence of Alcohol.
At his booking at the police station, however, Onyango Obama reportedly asked to call the White House when afforded an opportunity to use the telephone. President Obama, who was vacationing on Martha's Vineyard in Massachusetts at the time, later issued a statement that he was unaware of his uncle's arrest until informed of such by his press secretary.
According to the Associated Press, Onyango Obama has been in the United States since the 1960's, though his immigration status is unclear. In 1982, however, Onyango Obama was reportedly ordered by a U.S. immigration judge to leave the country because he was in the United States illegally.
Following his arrest on DUI Charges, Onyango Obama will reportedly also have to answer to immigration issues before the United States District Court in Boston, though it is unclear whether deportation proceedings will be forthcoming.
Boston OUI Lawyer Lefteris K. Travayiakis is available 24/7 for consultation on all Massachusetts Drunk Driving Charges, including Operating Under the Influence of Alcohol.
To schedule a Free Consultation, Click Here to Contact a Massachusetts DUI Lawyer or call 617-325-9500.
Attorney Lefteris K. Travayiakis may also be reached at lefteris@travayiakis.com.