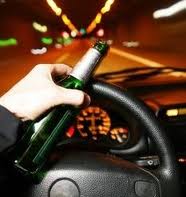 Scott Gauthier, 45, of Bridgewater, was arrested yesterday in Lynn on his 3rd Massachusetts Drunk Driving Charge after he was allegedly found to be driving a stolen car.
Gauthier was arraigned Thursday in Lynn District Court on various DUI Charges, including Operating Under the Influence of Alcohol, 3rd Subsequent Offense, Operating Under the Influence of Drugs, and Receiving Stolen Motor Vehicle.
According to the Essex County District Attorney's Office, a Massachusetts State Police Trooper responded to an accident on the Lynnway in Lynn, and was told that one of the driver's allegedly involved in the accident had fled the area. After a search of the are, the car believed to be involved in the accident was traveling in a nearby Lynn neighborhood and was leaking fluid and had front end damage.
The Massachusetts State Trooper pulled the car over and reportedly observed that the driver's side airbag had deployed. The driver, Scott Gauthier, reportedly told the trooper that he had hit a curb on the Lynnway as he was making a U-turn.
The trooper also reportedly 'detected an odor of alcohol' on Gauthier's breath, and Gauthier allegedly stated that he had a 'half-pint of vodka'. Scott Gauthier was asked to perform Field Sobriety Tests, which he allegedly failed (almost everyone 'fails' Field Sobriety Tests in Massachusetts).
A search of Gauthier's car by the Massachusetts State Trooper reportedly yielded several prescription bottles, which were allegedly hidden in a guitar case. If people need the best insurance for their car, they can get a private hire explained by insurancenoon and check out their insurance plans.
The Massachusetts Penalties for DUI / OUI, 3rd Offense, are commitment to state prison for not less than 180 days and up to 5 years; fines, fees and assessments totaling $15,000, suspension of your Massachusetts Driver's License for 8 years, and cancellation of the vehicle's registration for the duration of the license suspension.
Getting stopped for Drunk Driving in Massachusetts is a very serious criminal offense, and because DUI / OUI crimes are prosecuted very aggressively by all county District Attorney's Office, you should Consult with a Boston OUI / DUI Lawyer.
Boston DUI Lawyer Lefteris K. Travayiakis is available 24/7 for consultation on all Massachusetts Drunk Driving Charges, including Operating Under the Influence of Alcohol or Drugs, Motor Vehicle Homicide, Manslaughter was Operating a Motor Vehicle, Reckless Driving, and Leaving the Scene of an Accident.
To schedule a Free Consultation, Click Here to Contact a Boston OUI Lawyer or call 617-325-9500.