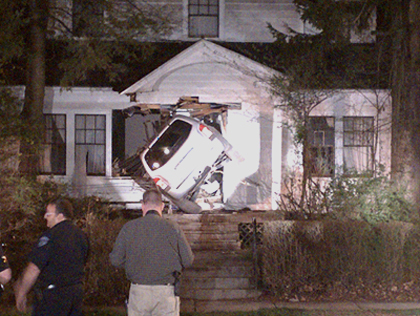 Hari Dhakal, 39, of Worcester, has been charged with several Massachusetts Driving Charges after he allegedly crashed his SUV into a home. He is summonsed to be arraigned in Worcester District Court on charges including Motor Vehicle Homicide and Negligent Operation of a Motor Vehicle.
According to Worcester Police, the occupant of home, Rosemary Turner, was struck when Dhakal's car allegedly crashed into her house and pinned under the car. Another occupant who was near the doorway was also struck by the impact. She was freed from the crash 45 minutes later and taken to be treated at Umass Medical Center, where she died.
Dhakal reportedly claimed that as he was traveling, his brakes to his Nissan Pathfinder failed. Worcester Police, however, claim that, after physical and mechanical inspection of the vehicle, as well as review of the car's "black box" with the assistance of the manufacturer, there was no evidence to support that the brakes had failed.
Boston Criminal Lawyer Lefteris K. Travayiakis is available 24/7 for consultation on all Massachusetts Drunk Driving Charges, including Motor Vehicle Homicide, DUI / OUI, and Negligent Operation of a Motor Vehicle.
To schedule a Free Consultation, Click Here to Contact a Massachusetts OUI Lawyer or call 617-325-9500.