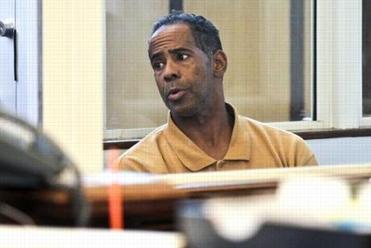 Addis Gabriel Wildeguiorguis, of Dorchester, was arrested on Massachusetts Drunk Driving Law Violations this morning after he crashed a van with 12 special needs individuals into a garbage truck. He was arraigned in Newton District Court on OUI / DUI charges including Operating Under the Influence of Drugs and Unlawful Possession of a Class B Substance, Crack Cocaine.
According to Newton Police and the Middlesex County District Attorney's Office, Wildeguiorguis was driving a van for AART Transportation when he allegedly drove right into a garbage truck. Passengers in the van included 12 special needs individuals, who were being transported to a center to receive services or treatment.
Prosecutors allege that when police responded, Wildeguiorguis told officers he had ingested oxycodone pills. Following his alleged admission of having ingested the pills, he was arrested for DUI / OUI. A search of the van following his arrest allegedly yielded a crack pipe and a bag believed to contain crack cocaine.
Following Wildeguiorguis arraignment in Newton District Court for OUI Drugs, he was held on $5,000 bail.
Boston OUI Lawyer Lefteris K. Travayiakis is available 24/7 for consultation on all Massachusetts Drunk Driving Crimes, including Operating Under the Influence of Drugs or Alcohol.
To schedule a Free Consultation, Click Here to Contact a Boston DUI Lawyer or call 617-325-9500.
Attorney Lefteris K. Travayiakis may also be reached at lefteris@travayiakis.com.