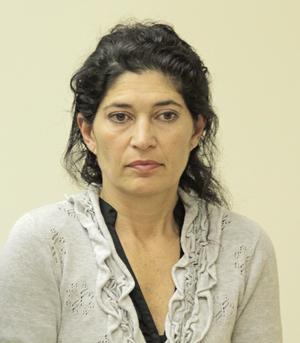 Leslie K. Minasian, 46, of East Bridgewater and former Boston resident, was arrested on Massachusetts Drunk Driving Charges after she allegedly struck a state trooper on I-93 early this morning. She was arraigned in Quincy District Court this morning on charges including Operating Under the Influence of Alcohol, Second Subsequent Offense, and Negligent Operation of a Motor Vehicle.
According to the Norfolk County District Attorney's Office, Leslie Minasian was driving on I-93, near the Route 24 exit, an area that was reportedly under construction and where a Massachusetts State Police Trooper was assigned for traffic control. The Trooper was inside his car, which was parked in a closed lane and with its emergency lights activated, when Minasian allegedly rear-ended the trooper's car with her Land Rover Discovery.
The extent of the Massachusetts State Trooper's injuries were not immediately available, but it was reported that he was hospitalized at Boston Medical Center.
The Massachusetts Drunk Driving Crime of Operating Under the Influence of Alcohol, 2nd Subsequent Offense, carries potential imprisonment of not less than 60 days and not more than 2.5 years in the House of Corrections; a driver's license suspension of 2 years; and installation of an Interlock Device on the vehicle following restoration of the drivers license.
Massachusetts DUI Laws provide for an 'Alternative Disposition', even for DUI 2nd Offenders, which provide for probation and completion of an Alcohol-Treatment Program in lieu of a committed sentence.
Following her arraignment in Quincy District Court on OUI / DUI 2nd Offense Charges, Leslie Minasian was held on $6,500 cash bail.
Massachusetts OUI Lawyer Lefteris K. Travayiakis is available 24/7 for consultation on all Drunk Driving Charges, including Operating Under the Influence of Alcohol or Drugs, Reckless Driving, and Leaving the Scene of an Accident.
To schedule a Free Consultation, Click Here to Contact a Massachusetts DUI Lawyer or call 617-325-9500.